Functional and Sustainable!
Our heart belongs to the ocean and the ocean is at the heart of everything we do. Balmy believes in refill not landfill and protecting our planet for the future generations. Thats why we wanted to create a sustainable, plastic free alternative to your favourite lipbalm dispenser. One that you can take with you wherever you go, even for an ocean swim.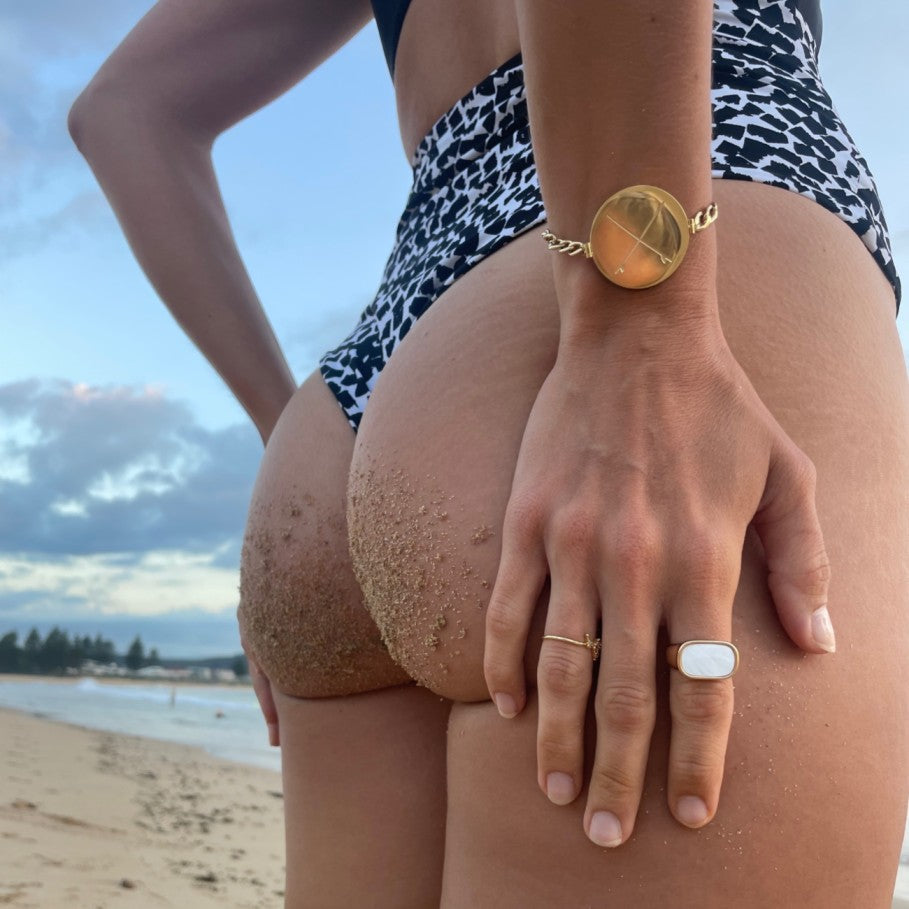 Ready to dive in...
Our bracelets have been thoughtfully designed with you in mind. Functional and practical as well as beautiful, they can be worn at any time, even for a swim.
Be part of the solution...
not part of the the problem! Because the fact is that every year, Australia consumes close to 3.5 million tonnes of plastic. In a single year, the average Aussie discards 130 kilograms of plastic. At Balmy we want to be part of the solution with reusable, refillable hand poured lip balms that come in recyclable packaging